The history of the Porro Milano Goldsmith Laboratory, in the heart of Brera in Milan, boasts almost one hundred years of activity and is now in its third generation. Point of reference in Milan for the most important occasions, such as engagements, weddings, anniversaries and special gifts, the jewelry shop produces precious jewelry in silver, gold and precious materials on commission and recently also for its online jewelry collection.
The Porro Milan goldsmith workshop uninterruptedly continues a long family tradition, which began in the heart of Milan in the 1920s, in via dell'Orso, by grandfather Luigi Porro, the initiator of the workshop.
In that period of great fervor for the arts and letters, Luigi Porro also began his collaboration with the most important names in Milanese jewelery of the time and obtained national recognition as well as for the creation of jewelery in the style and with ancient techniques , also for its modern and innovative jewelry designs.
After the war, jewelry assumed ever greater importance with the entry into the laboratory of his son Mario Porro, after an experience gained as a designer and goldsmith creator in other companies. The activity of the goldsmith's workshop continued in the historic location, a stone's throw from the Teatro della Scala, until the 1980s when it moved to its current location in Via Fiori Chiari, in the heart of Brera, the Milanese design district.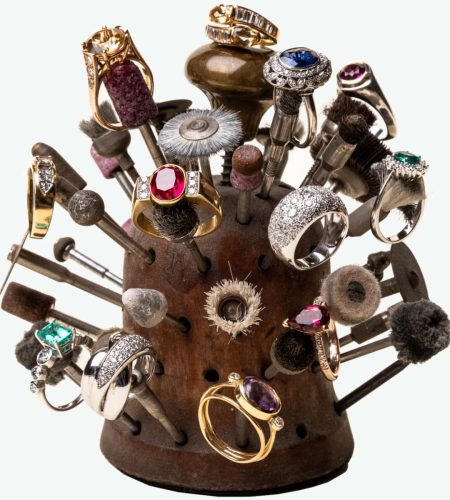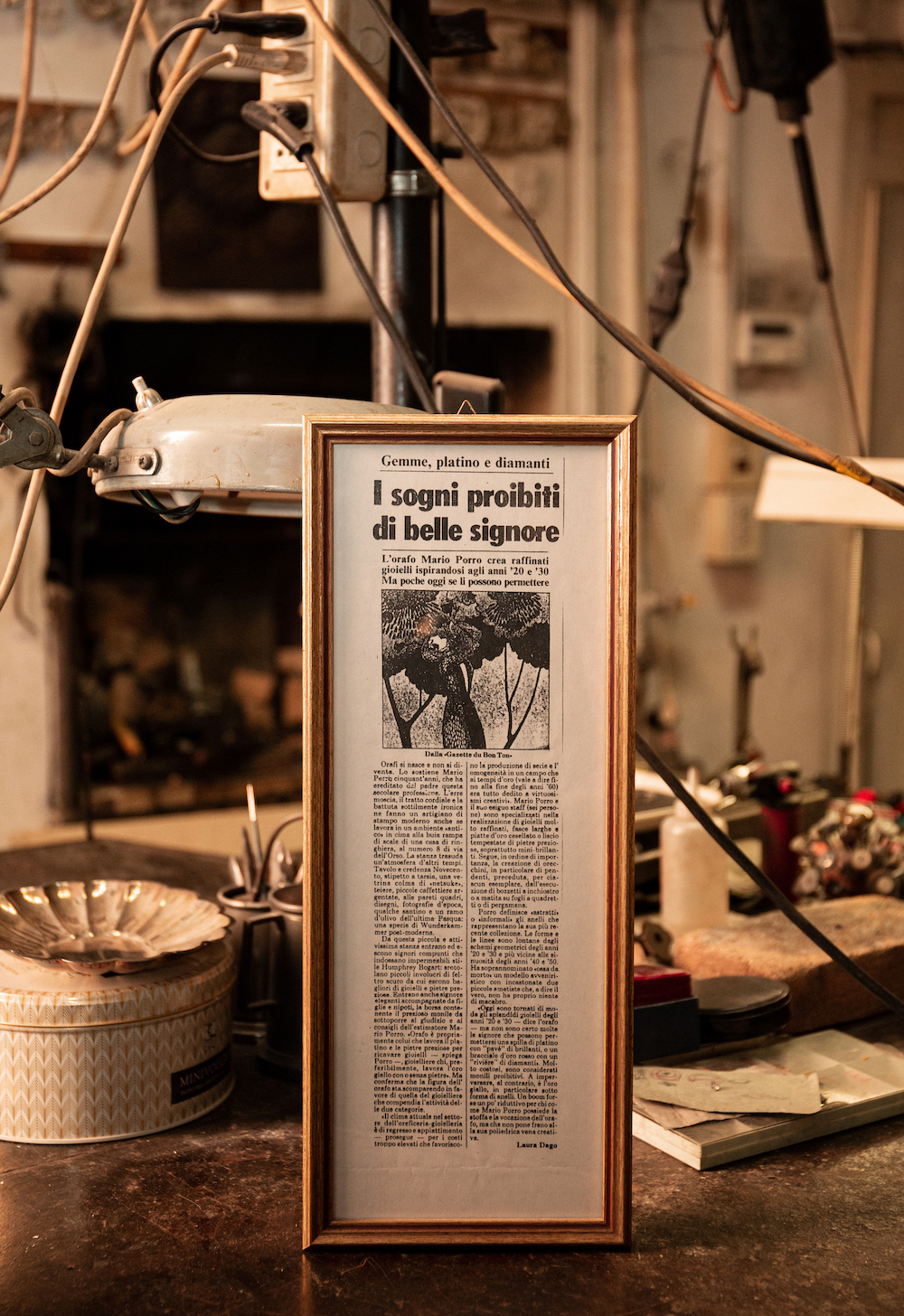 Over time the Laboratory has evolved and today it is managed directly by the granddaughters Francesca and Marta Porro, both graduates in History of Art and Jewelry Design, today they carry on the family jewelry with passion and creativity.
Porro Sisters have added to the traditional production of custom-made jewelry also a small collection of ready-made online jewels.
Over time, there have been various awards received, including the golden ambrogino as Historic Company in 2021 and the plaque as Historic Bottega di Milano in November 2022.
The workshop in Via Fiori Chiari, a stone's throw from the Brera Academy of Fine Arts and the Brera Art Gallery, has attracted numerous artists over time who had their works created, as it was for the artist Consagra who commissioned rings, brooches and earrings .
The conceptual artist Piero Manzoni and the opera singer Giuseppe Zecchillo also lived and worked in the Milanese building where the goldsmith's workshop is located today.
The antique jewelry furniture immerses the customer in old Milan, in a timeless place where art and craftsmanship are the only protagonists.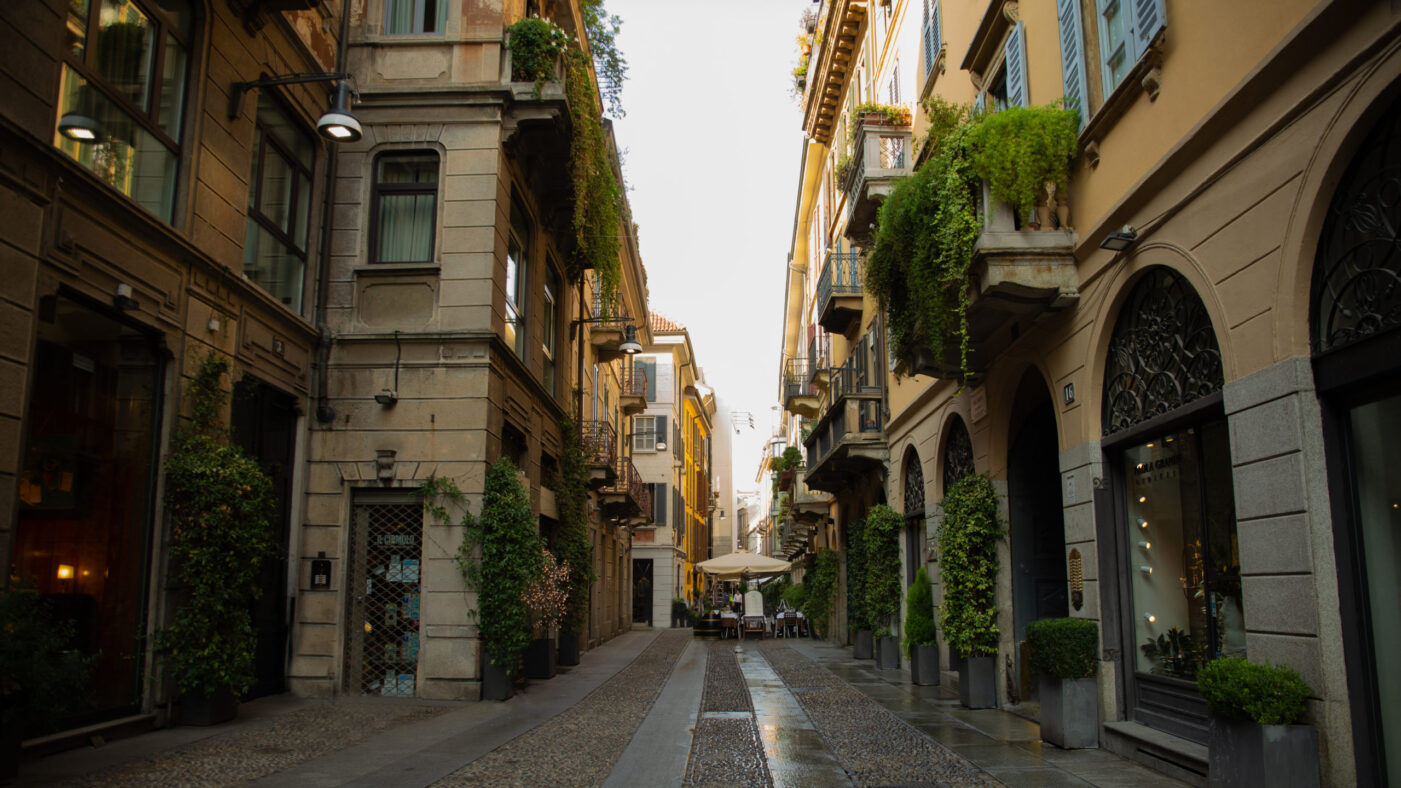 History of the Porro Milan Goldsmith Workshop