Jewelery Laboratory Goldsmith Porro Milan
If you are looking for a jeweler's shop in Milan to create a custom-made jewel or simply to find lots of original and unique gift ideas, come and discover our historic Goldsmith Workshop in the heart of Brera in the center of Milan, a stone's throw from the Pinacoteca di Brera and Accademia delle Belle Arti di Brera. We have been creating handcrafted jewels since 1925 in the fascinating context of a real artisan laboratory. You can create with us personalized jewels for the most important occasions. Our goldsmith laboratory specializes in bespoke creations, such as engagement rings, wedding rings, and creations in both gold and silver for all occasions.
Give a new life to your jewels and stones. Make an appointment and together we will design your special jewel. The Porro Milan Goldsmith Laboratory specializes in jewelery restyling.
New Collection Precious Giotto
Advice and news on the world of jewels
Advice and news on the world of jewels Articles, events, trends and curiosities about the world of jewelry, diamonds, gold and precious stones.
Thanks Francesca, the wedding rings are beautiful.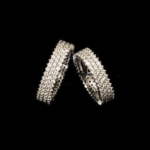 Loris
Historic shop run by two wonderful sisters.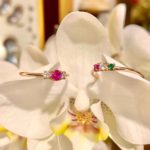 Sara
Fully satisfied with my purchase, I will definitely come back.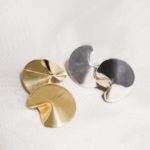 Giada
Visit our Goldsmith Laboratory
Porro Goldsmith Laboratory Milan
Via Fiori Chiari 16, 20121 Milan
Phone +39 0286460646 / +39 3467706717
Email info@gioielleriaporromilano.it