In the Porro Milan Goldsmith Workshop you will find great experience, reliability and the desire to make our customer feel at ease and express himself to the fullest by fulfilling his every wish. In the heart of Brera, the historic Milanese design district, our jewelry store is located a stone's throw from the Pinacoteca di Brera andAccademia di Brera,immersed in the art and beauty of its district and its historic buildings, such as the one where the Goldsmith Workshop is located, in Via Fiori Chiari.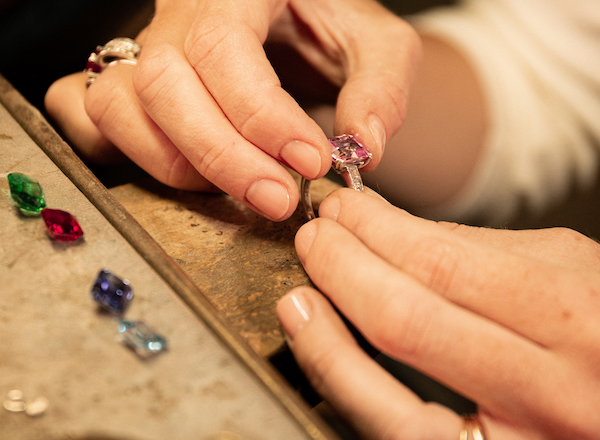 Creating a jewel is a unique moment. Few times in everyday life does it happen to us to be able to dedicate a moment of pure leisure for ourselves and for our loved ones, designing ourselves a precious jewel that we can give or wear and that reflects our taste and our personality. With us you can be the artists and creators of this dream.
The beauty of a goldsmith's workshop is to be at the forefront of the creative phase, in the conception and customization of every detail that makes up a unique jewel that remains over time.
At our Goldsmith Workshop it is possible to arrange, repair and polish your jewels. We repair jewels in gold, silver and other precious alloys by hand, as well as we widen or tighten rings, we strengthen the shanks of rings that have worn out over time, we re-set stones that have fallen out of their place and much more.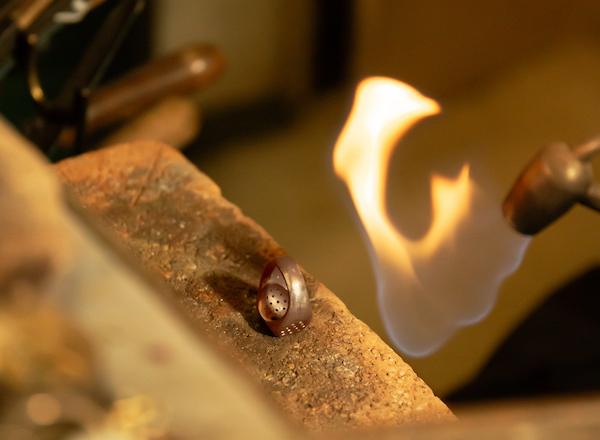 There are family jewels that contain affection but that no longer reflect our taste as they belong to the past, or are not very functional to modern needs. This is how you can restudy the style and shapes with us or use your stones to create new ones.
Porro Goldsmith Laboratory Milan